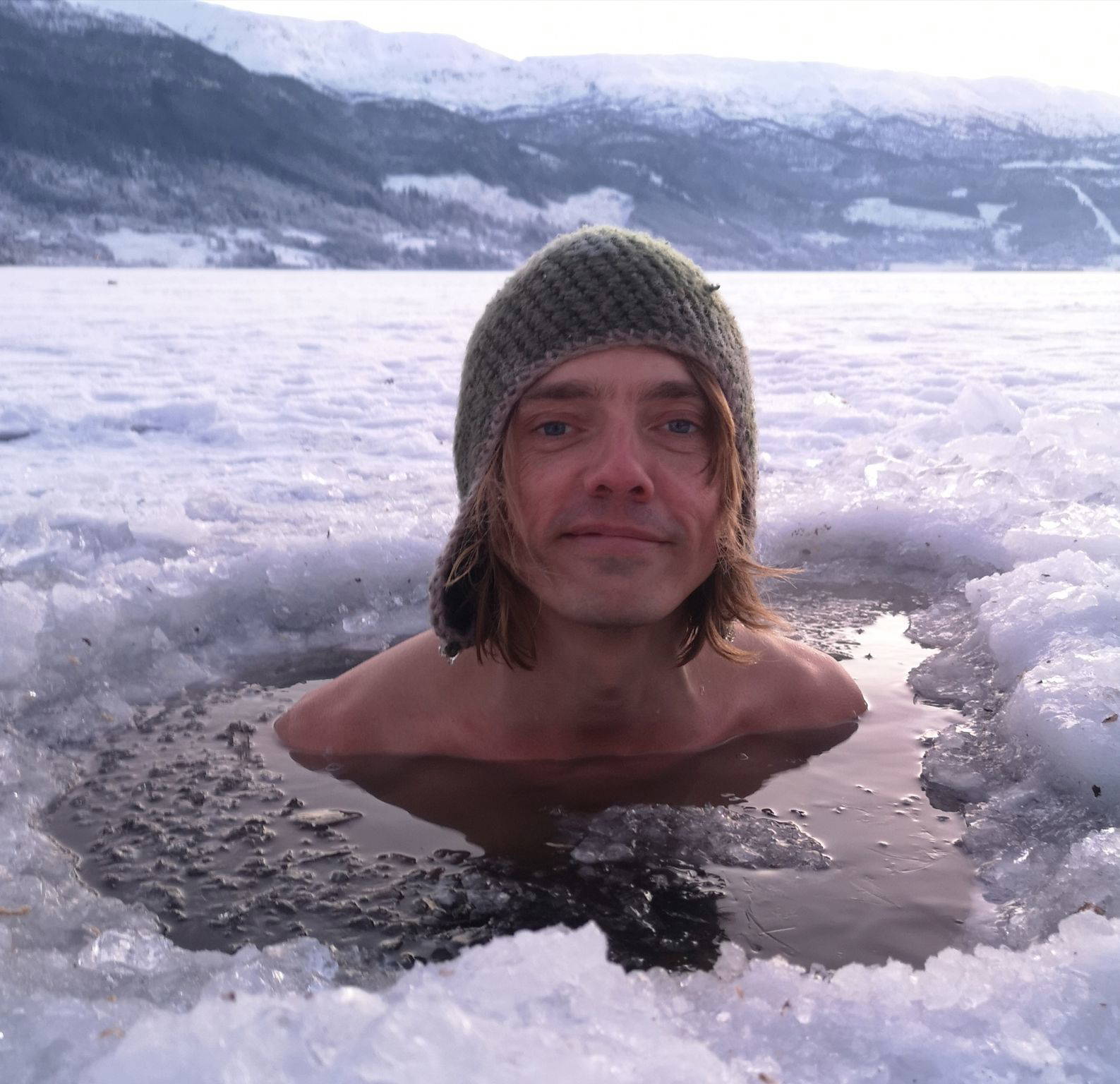 Kev has a love for river exploration and has completed some impressive solo adventures such as canoeing the Mississippi (during the polar vortex winter of 2013), becoming the first person to swim the UK's longest river, The Severn, source to sea and SUPing Sri Lanka's longest river, The Mahaweli.
He founded SUP Gloucester in 2016 and was the Head Coach for four years, teaching hundreds of people to SUP on the river Severn & Gloucester Docks. For those four winters he explored Sri Lanka's rivers and coastline by SUP & hammock while developing tours and adventures. He is now SUP Norway's expedition leader during the summer months, taking groups of people paddling and wild camping in the fjords of Western Norway.
Kev is always positive in any situation and is happiest when barefoot in the wild or jumping from his board for a swim. He has a passion for pushing people's comfort zones and helping them reconnect with nature.
"I was amazed how easily everyone picked it up, even people who had never even paddled a canoe before. There's something special about being stood at water level and our docks is the perfect place to start."
Matt Phillips, Head Coach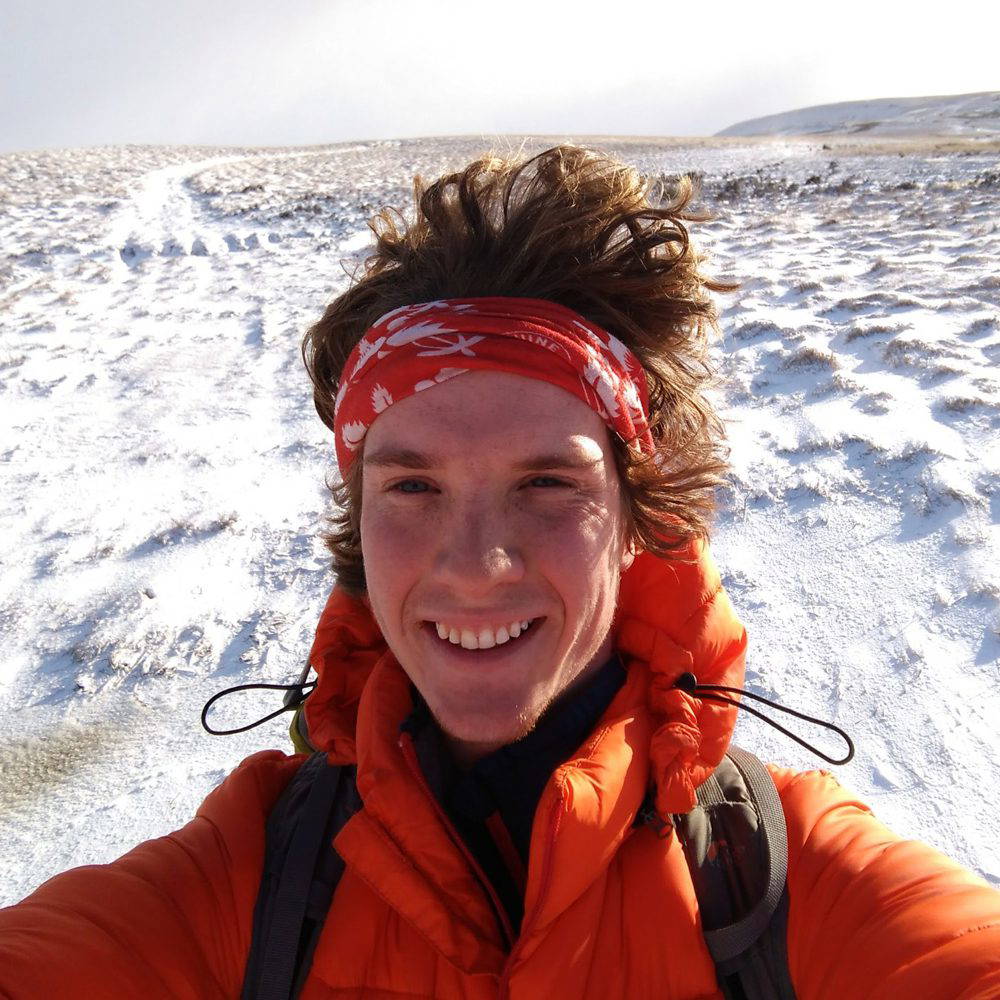 Matt joined the SUP Gloucester team in May 2020 and brings with him an encyclopedic knowledge and huge depth of experience for such a young man. He has been working for over 10 years as an outdoor instructor, planning and guiding expeditions worldwide. These range from Jungle river SUP guiding in Panama, leading a 7 day canoe expedition across Italy & working as a mountain guide for The Brecon Beacons National Park Authority. His own personal achievements include climbing Panama's highest volcano (the only place in the world where you can both see the Atlantic and Pacific oceans), The 3 Peaks & Welsh 3000 Challenges, kayaking around Vietnamese islands, diving with sharks in the red sea, ice-climbing glaciers in Iceland and skiing his way around the Alps. 
"You name it, I'll climb it, hike it, jump off it, ski it, dive into it, paddle it, ride it, or shoot it with an arrow."
Julia Frearson, SUP Yoga Guru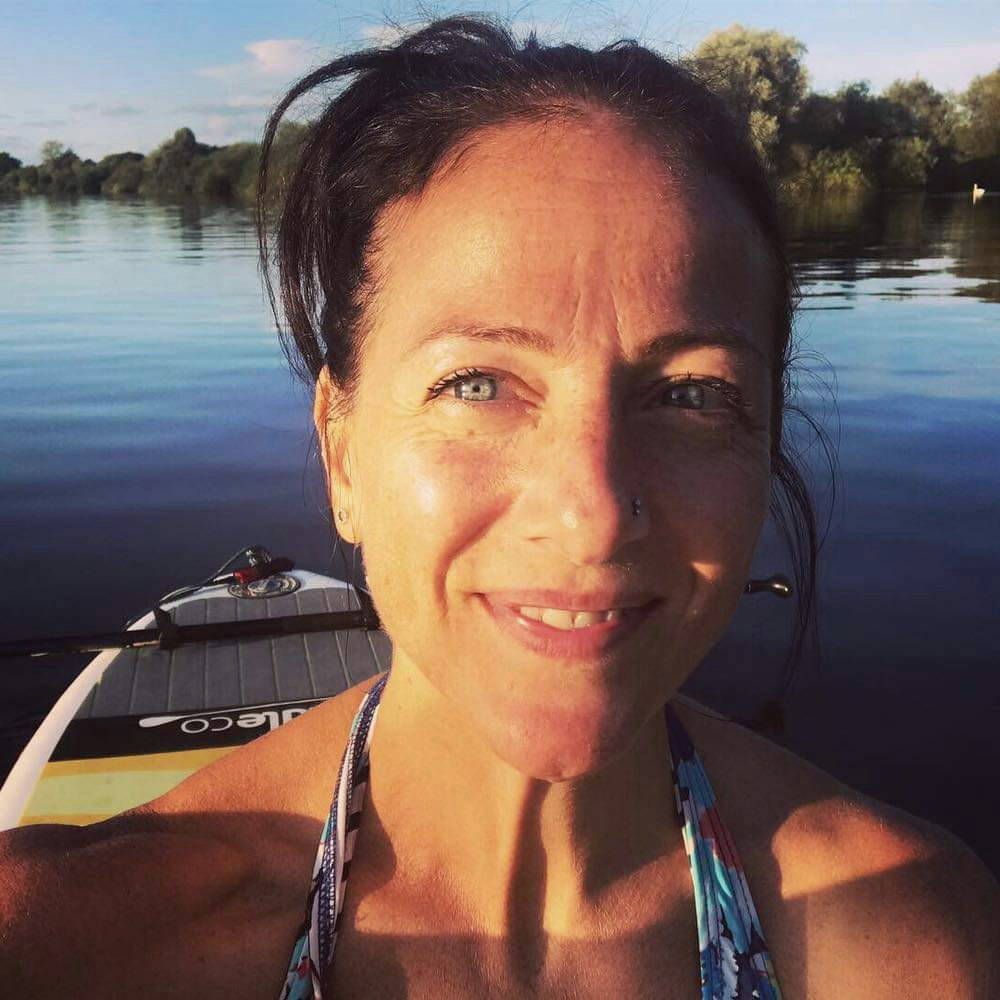 Julia yogas, SUPs, climbs, trail runs, hikes mountains, lifts weights, mock-fights, drinks cider and eats pizza. She's also a Clinical Psychologist. But that's another story. Julia has been teaching yoga in Gloucestershire since 2011. Her training began with Astanga Yoga with David Swenson. Inspired to do more she completed her 200hr yoga teacher training at YogaCampus in London and set out to change the world by delivering her own blend of yoga and the wisdom of compassion through a strong and fun 'real life' practice. She specialises in teaching climbers to enhance their performance through yoga. Successfully building a community of yogis in Gloucester and becoming a well known teacher in the county she undertook her 500hr yoga TT in 2018 more locally. For the past 4 years she has brought all this knowledge, experience and sense of fun onto the water.
"Teaching yoga on a paddle board back in 2017 was the best thing that happened to my teaching journey. Combining yoga with playing outdoors and balancing on water was a genius idea. It brings me and the people I teach a lot of joy. Summer time would never be the same without it!"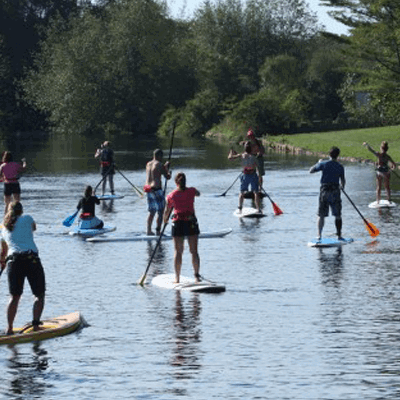 Never paddled before? You're going to love it. We'll take you through water safety, paddling skills and board control. You'll be stood up by the end of the session!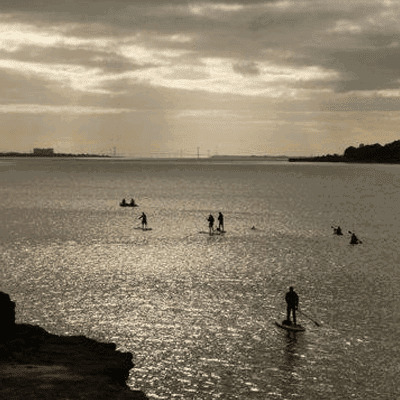 Starting on the River Severn, portaging through a country lane and back up the Sharpness Canal finishing in Gloucester's Historic Docks. This can be tailored to wants, needs and weather conditions.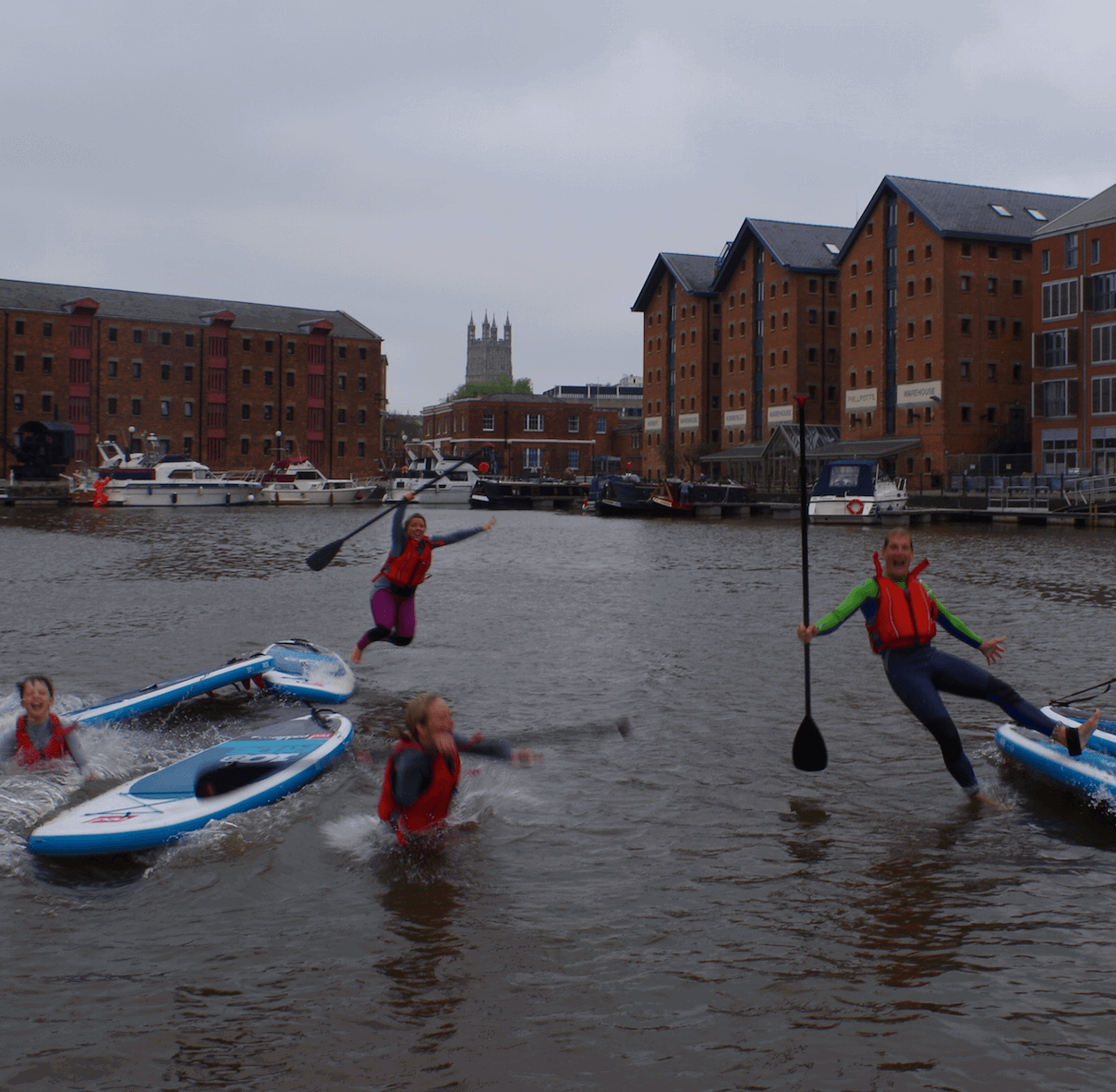 Group bookings for families can be tailored to your needs with games and competitions, or simply having a cruise along the river.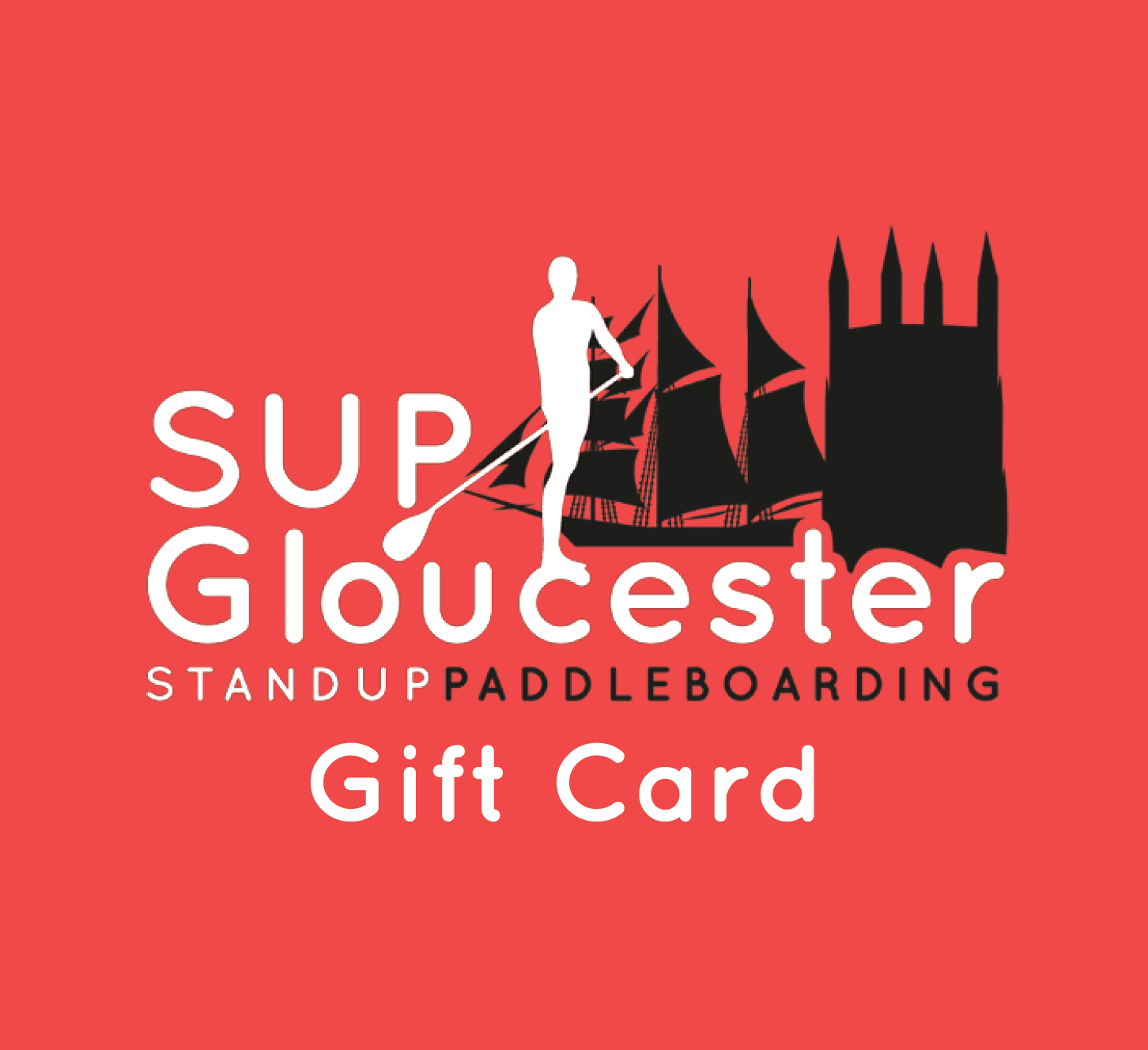 Why not buy somebody a lesson to get them started in this fantastic sport?
If they have some experience, check out our events page and book them on to something more challenging!