SUP Lesson Gift Voucher for a friend or family
Our Stand Up Paddleboarding Gift Vouchers give you a Free SUP Lesson to the value of £35 where our SUP Lessons are hosted with small and large groups at our famous River Severn location on calm flat waters near a 15th Century Inn.
Buy your SUP Gift Voucher today, valid for your friend or family for 2 years from the date of purchase for any of our SUP Lessons.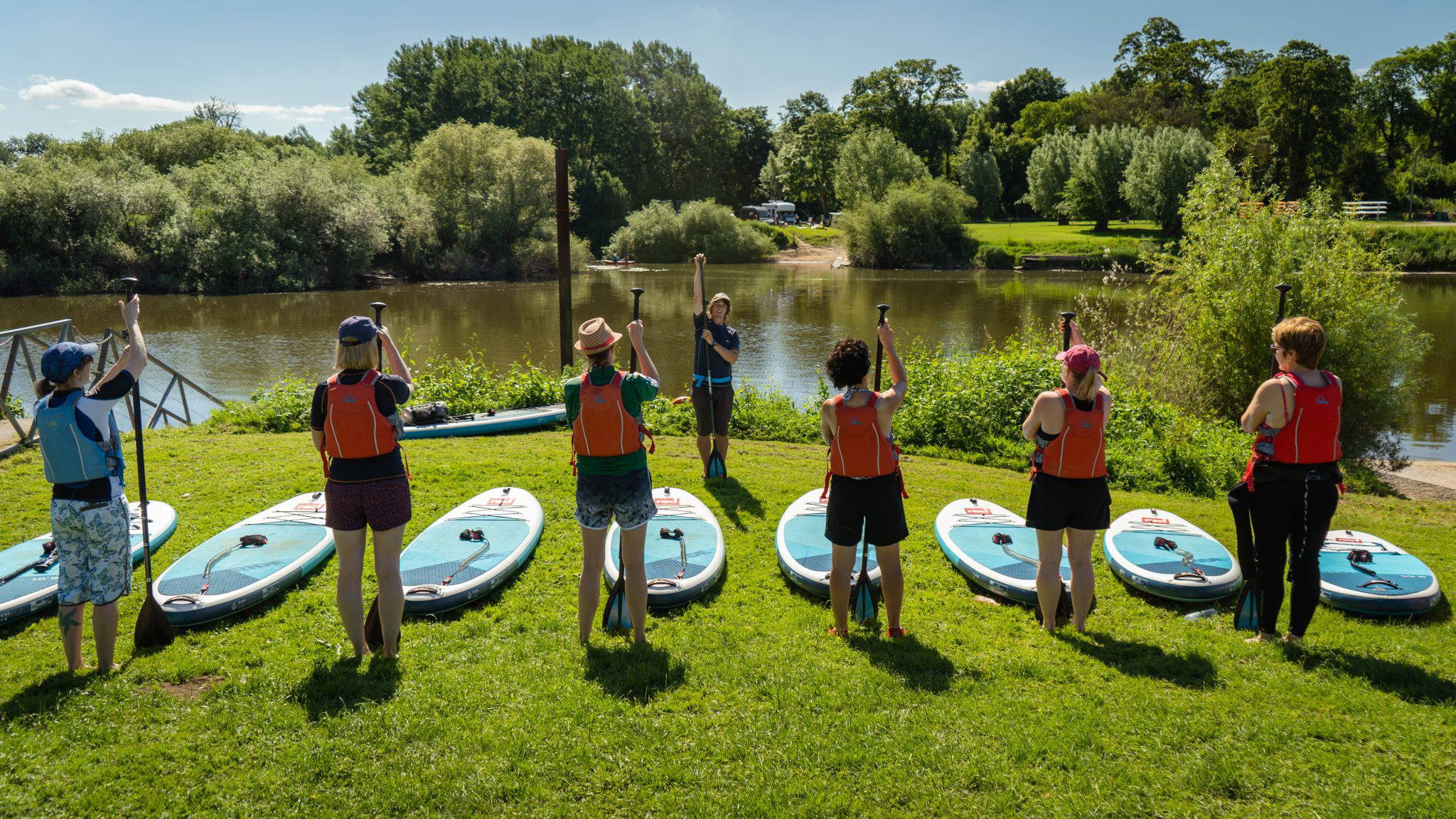 100's of SUP Lesson's Available to choose from
Buy your SUP Gift Voucher for a friend or family member to book on a SUP Lesson with us anytime in a 2 year period. Book above online and purchase Adult or Child if they are under 16 and you will receive an instant email from us at info@supgloucester.co.uk with your Voucher Code and details.
If you would like to purchase a personalised voucher with a name on it as a downloadable PNG image file to send to your gift recipient, this can be added as an 'extra' on your ordering page or you may skip this to receive our normal email and voucher codes.
We teach you how to move on the water then learn how to stand on your board.
Order a SUP Gift Voucher with 2 years expiry so your gift will last a long time until your friend is ready to get on the water.
Your gift recipient can use your £35 Gift Voucher for any Lesson in up to 2 years from your purchase date.
Our voucher ordering system is automatic and will give you a voucher code to use against your booking. To make your voucher more personal with your gift recipients name on it, our design team can put together a downloadable PNG voucher with their name on it for a very small additional charge.
"
I Genuinely couldn't have asked for a better day out or a better gift trying SUPing for the first time. One to be remembered for a long time!
Your instructions and coordination were excellent in every way and the day with my wife and kids has stayed with us for a long time so thank you all for the great lesson on the water!"

Alex Nornton, Sport Club Manager Gloucester After purchase, you will receive an email with your SUP Lesson Voucher Code to be redeemed on any of our lesson bookings online for up to 2 years from purchase. If you would like us to design a personal voucher for you to send as a gift to your friend, we can do this for an optional extra.
Ready to book your own SUP Lesson and get started?
Get in touch, or start a SUP Lesson booking online.