STANDUP PADDLEBOARDING ON THE RIVER SEVERN,
TEWKESBURY, GLOUCESTER DOCKS & CANAL
Want to learn how to SUP?
Or fancy a river trip?'
Join us at The Lower Lode Inn to get involved in the fastest growing watersport in the world! It's fun and easy to pick up, most people are standing up within minutes of hopping on. It's popular with all ages and a great workout to develop fitness and core strength. We provide all the equipment required for your SUP lesson including wetsuits if required. We also offer longer trips along the beautiful River Severn, packages for parties, stag & hen doos or you can create your own personal bespoke adventure.
Types of Paddle Bookings we offer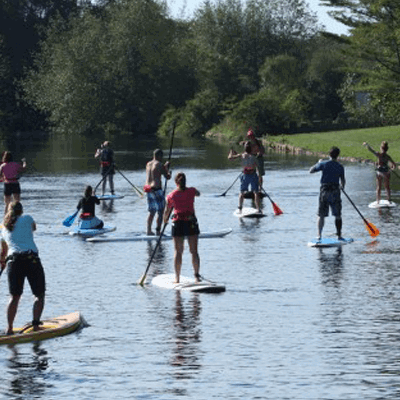 Never paddled before? You're going to love it. We'll take you through water safety, paddling skills and board control. You'll be stood up by the end of the session!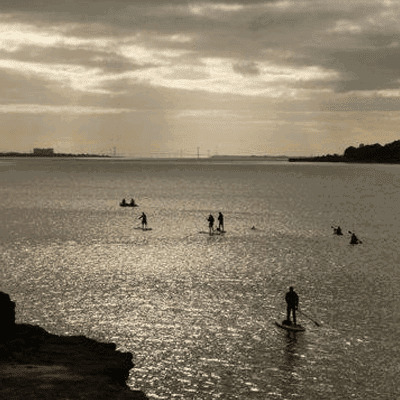 Starting on the River Severn, portaging through a country lane and back up the Sharpness Canal finishing in Gloucester's Historic Docks. This can be tailored to wants, needs and weather conditions.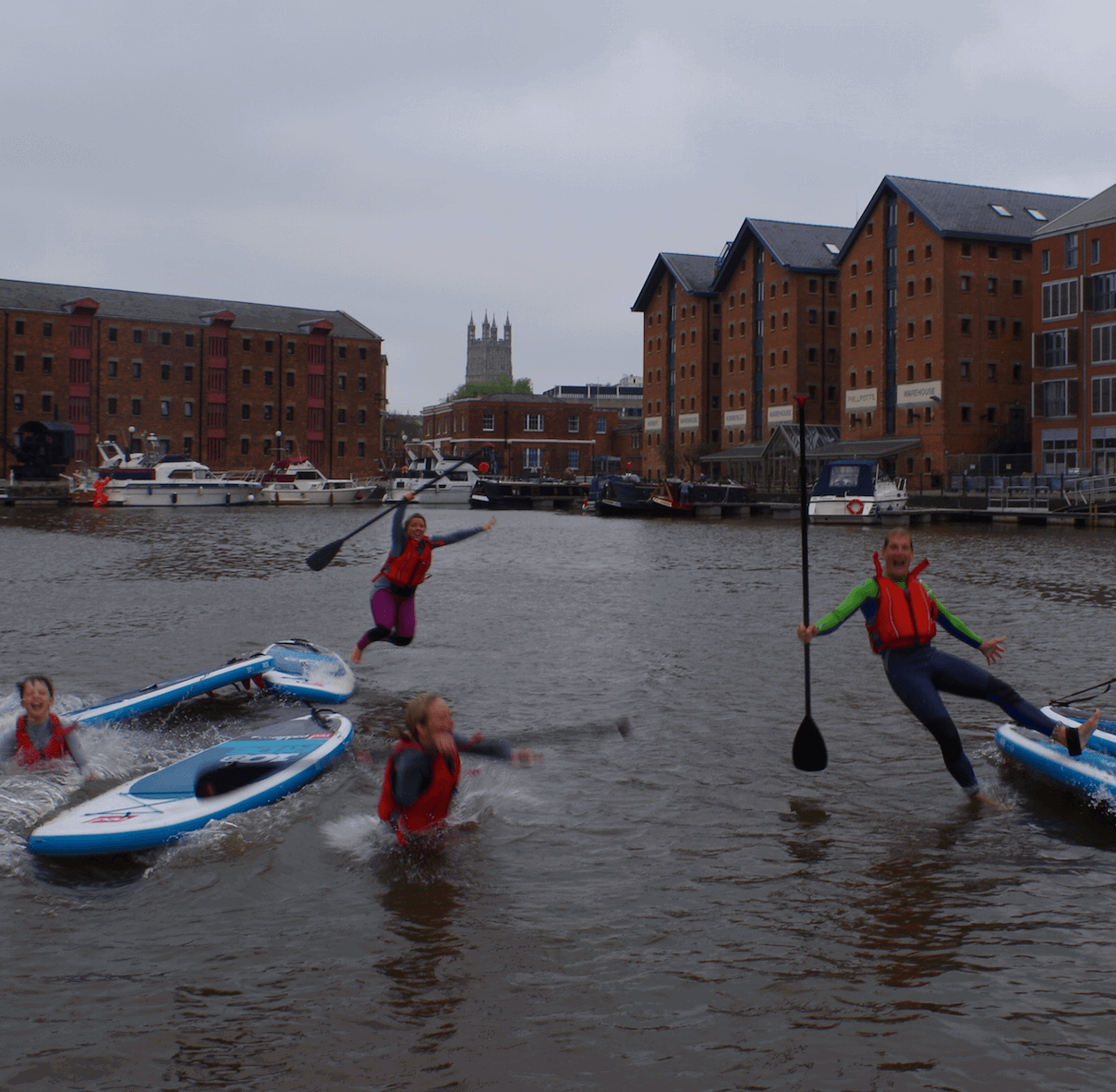 Group bookings for families can be tailored to your needs with games and competitions, or simply having a cruise along the river.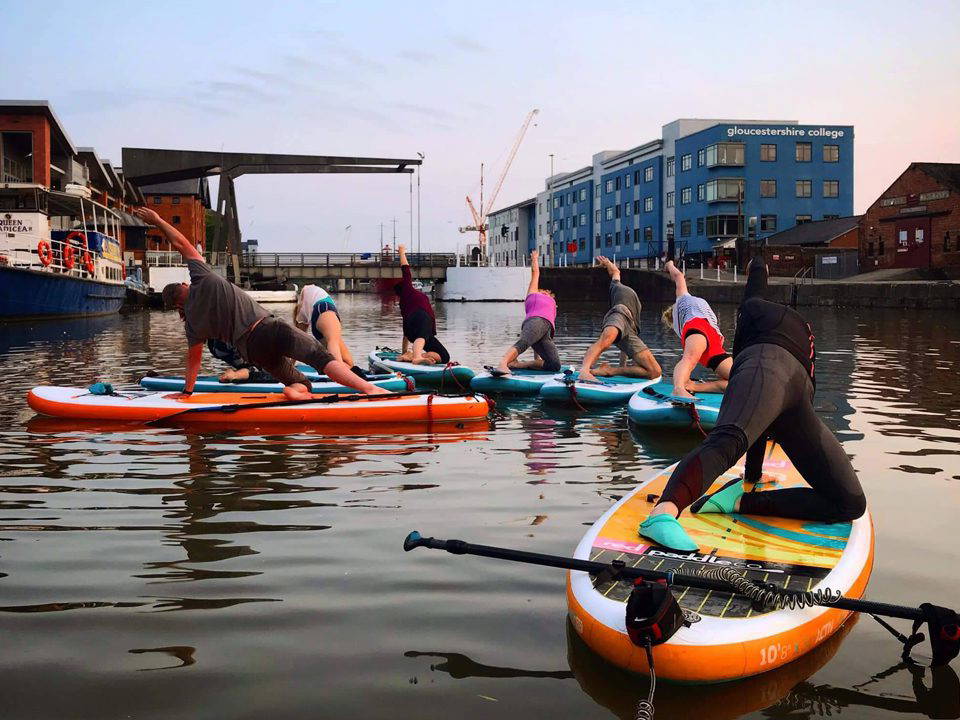 A 60 minute yoga class surrounded by pure nature on the River Severn's tranquil water, it's a calming, challenging, beautiful and fun way to try yoga.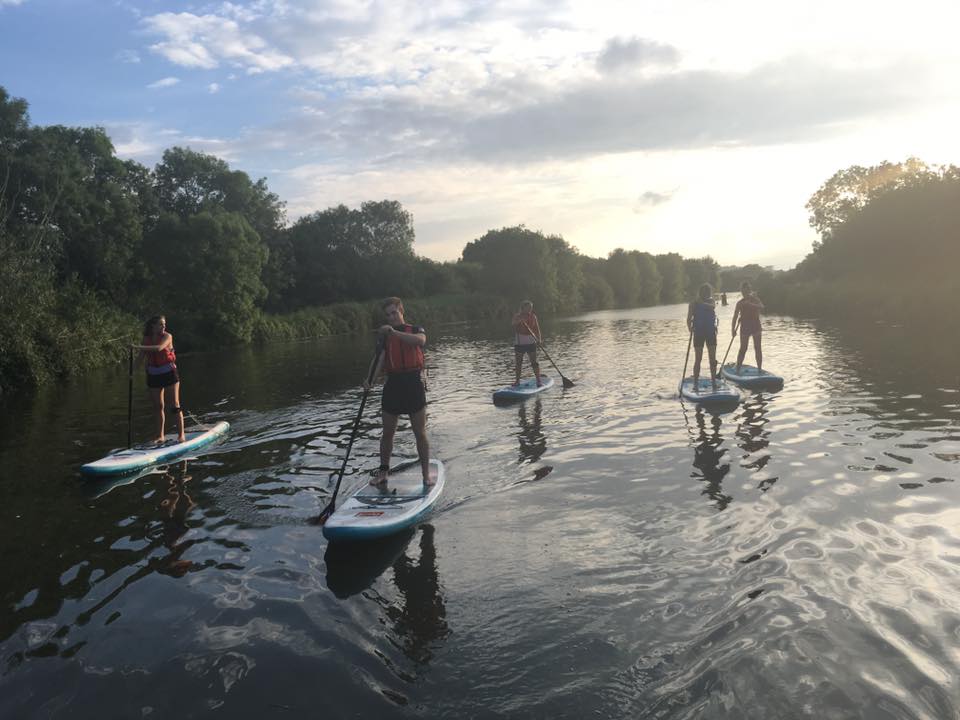 Need better control of your board? Want to learn some new techniques? We will teach you new skills and perfect your existing ones.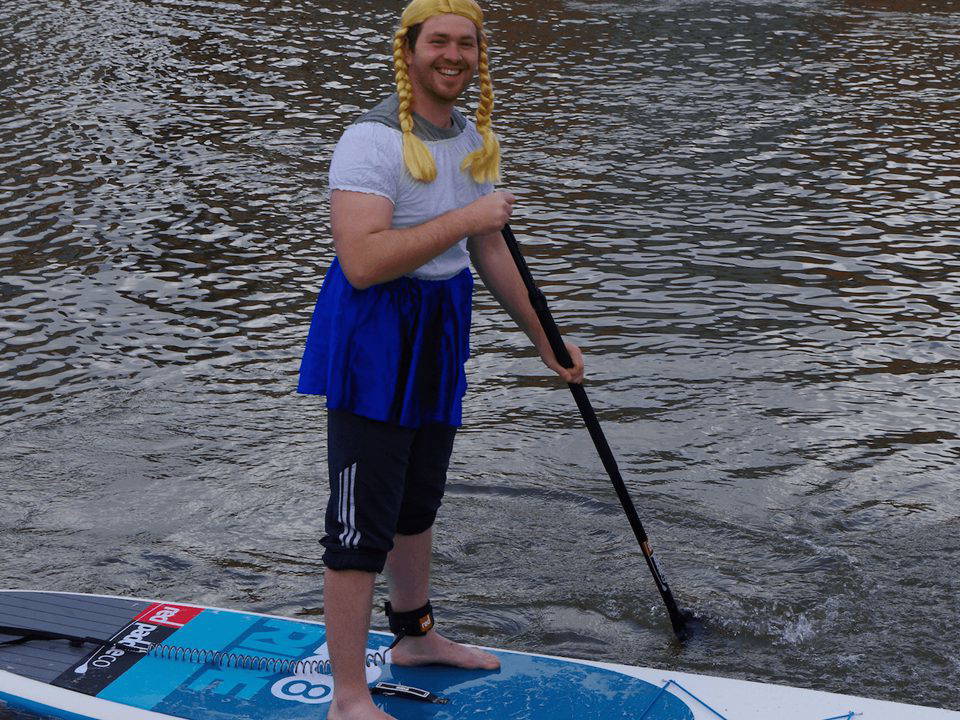 A sup experience on (and in!) the water is a great way to spend your stag or hen do. Our trips never take place too far from a pub!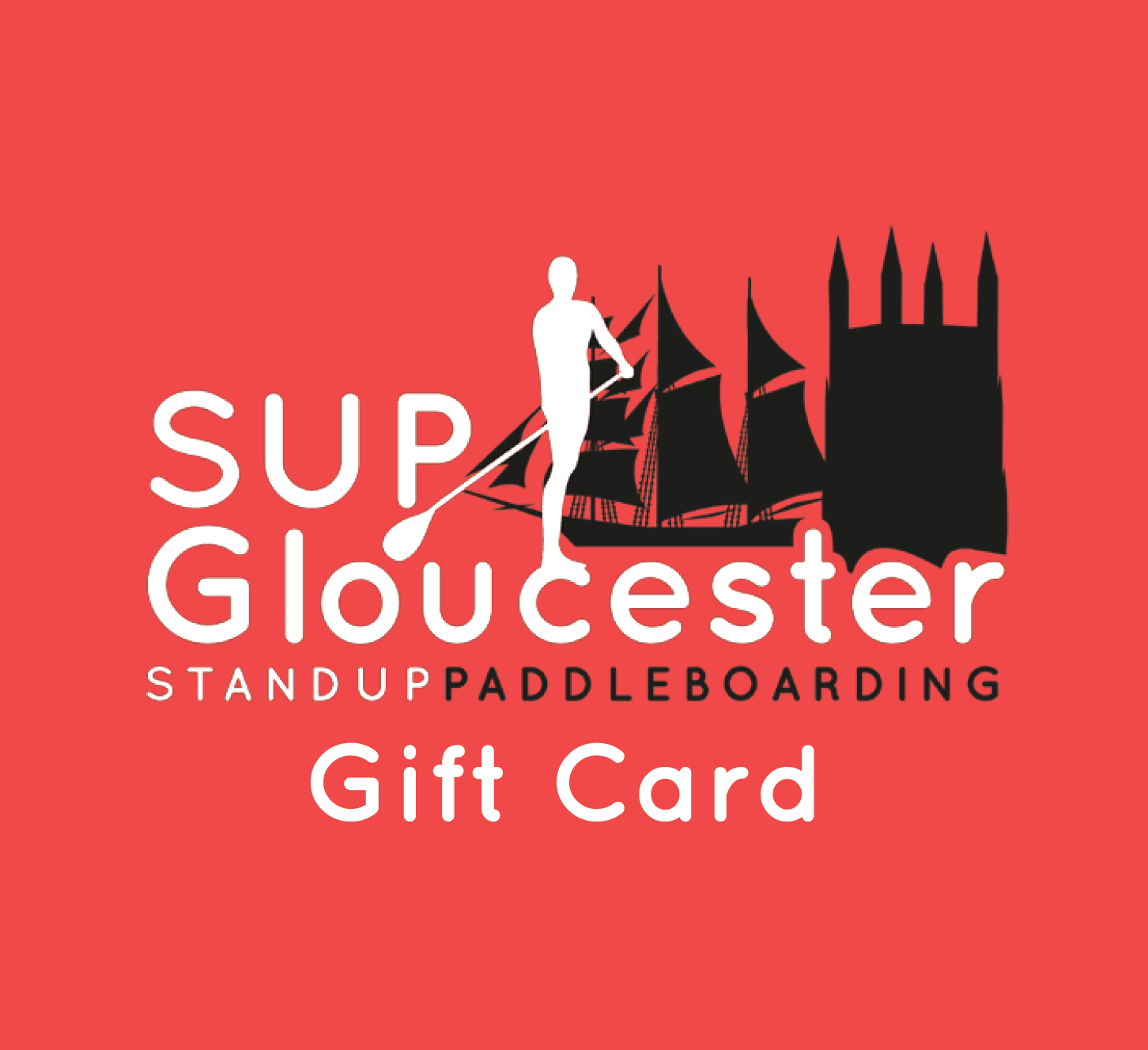 Why not buy somebody a lesson to get them started in this fantastic sport?
If they have some experience, check out our events page and book them on to something more challenging!